Details

Written by

Jörgen Blixt

Category: Nyheter
Hits: 483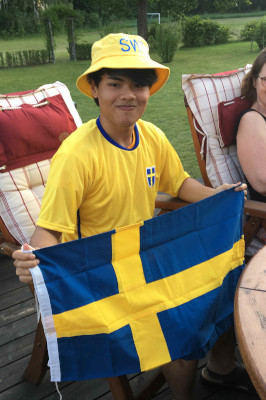 Tarm tillbringade läsåret 2018/19 i Sverige och studerade första året vid Tumba Gymnasium på det humanistiska programmet. Anna summerade hela året i ett fotoalbum som Tarm fick med sig hem. Det var ett underbar avslut på tiden här och vi minns Tarm med glädje och hoppas vi ska få ses snart igen.Thailand är ju, för oss svenskar, inte så värst lång borta. Ett litet genidrag var när jag kom på att vi skulle fotografera av albumet innan Tarm for hem. Nu har tillräckligt med tid passerat så jag även kan publicera albumet som ett bildspel. Så här var året med Tarm:
Details

Written by

Jörgen Blixt

Category: Nyheter
Hits: 517
So many times I have thought I should just spend the time and write down a follow-up article to our first visit to the southern coast of the Spanish and Portugues peninsula.
I never seem to have the energy to do it. Last week's events have made me look at this as therapy. Pure therapy :-).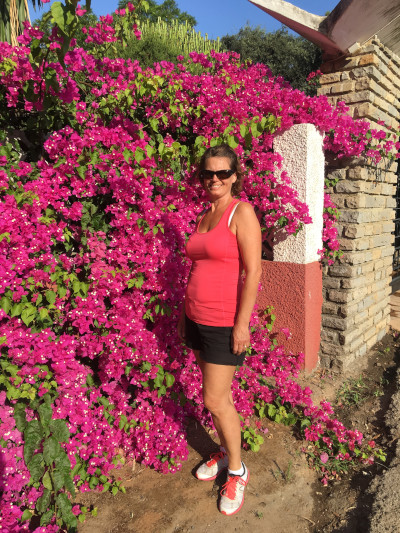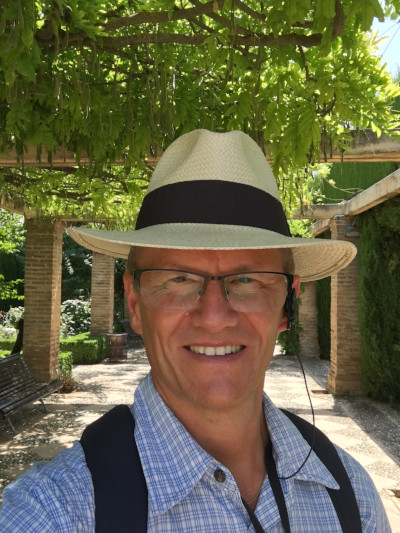 Details

Written by

Jörgen Blixt

Category: Nyheter
Hits: 2292
For my own memory, I really needed to collect and summarize what happened this summer on the great Spainish, English and Portugues peninsula.
The reduced Blixt family were given the opportunity to rent a luxurious flat in Elviria, close to Marbella. We flew to Malaga and rented a car in the night. A couple of u-turns later we did actually get to the right place!
The flat was only 15 minutes walk from the beach so we spent two evenings strolling on the beach shore but spent only one full day there. Too crowded and too many vendors.

The pool area was so much more inviting, especially the one 10 meters from our front door. And a full IKEA kitchen at hands was fab. We felt sooo comfy!

Details

Written by

Jörgen Blixt

Category: Nyheter
Hits: 1623

Details

Written by

Jörgen Blixt

Category: Nyheter
Hits: 4421

It's the small things that does it, am I right?

Walking around in the nice neighborhood of Tytherington in Macclesfield really made me feel like walking in the Harry Potter landscape - more than ever before! And when I came across three families all having same funny looking garden furnace - that did it! It's apparently a South American import and very popular indeed. Lyn used it for getting rid of old wooden fencing, Ken said it was great to keep hot during the evening if people still wants to sit outside. Mind you the number of midgets, moscitos or similar is negligable in these places. Perhaps too windy?? Welcome to Sweden and enjoy our summer - you may even get biten...

Just look at the engineering and the design. You cannot even put the water kettle on top of it.


If I ever get to the Cock & the Pheasant in Bollington again I must remember not only look in the menues for their great Fajitas BUT also the walls!! Second suggestion is to ask the staff...bit shy there, when it came to it.

Thirdly, watch out for the drivers next time we are around. Who knows who may be the most experienced driver by then...

Oh, I didn't say, we returned back from a fabulous holdiay trip to the wonderful friends we have in Macclesfield. It was the third week of July 2014. So special for the whole family to be together and see some of the places and people we care dearly for. Andy and Julie Miezejewski (-ish...) kindly opened up their mansion for us. I am not sure where Andy or George slept. However they never woke up grumpy or mean dispite the hot summer weather.

It is my profound wish and dream that we will be offered the opportunity to extend our gratitude by having as many of you across here in not too distant a future! We should make up plans... If the Brits invade Scotland and the Swedes invade Norway...then we surrender flat and let the Norwegians rule with their oil and I am sure the Scots would manage the UK economy better than anyone else. Then we would be close to neighboring countries?