Details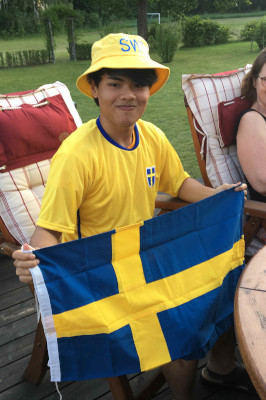 Tarm tillbringade läsåret 2018/19 i Sverige och studerade första året vid Tumba Gymnasium på det humanistiska programmet. Anna summerade hela året i ett fotoalbum som Tarm fick med sig hem. Det var ett underbar avslut på tiden här och vi minns Tarm med glädje och hoppas vi ska få ses snart igen.Thailand är ju, för oss svenskar, inte så värst lång borta. Ett litet genidrag var när jag kom på att vi skulle fotografera av albumet innan Tarm for hem. Nu har tillräckligt med tid passerat så jag även kan publicera albumet som ett bildspel. Så här var året med Tarm:
Details
So many times I have thought I should just spend the time and write down a follow-up article to our first visit to the southern coast of the Spanish and Portugues peninsula.
I never seem to have the energy to do it. Last week's events have made me look at this as therapy. Pure therapy :-).