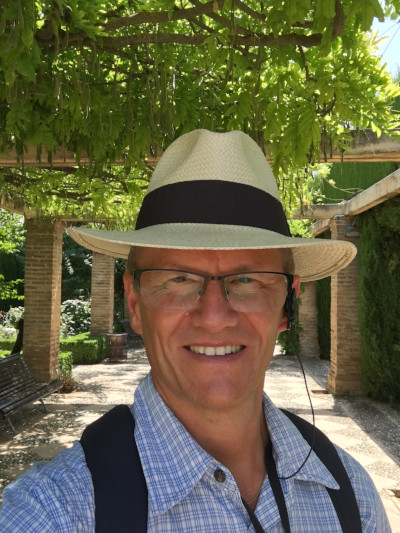 So many times I have thought I should just spend the time and write down a follow-up article to our first visit to the southern coast of the Spanish and Portugues peninsula. I never seem to have the energy to do it. Last week's events have made me look at this as therapy. Pure therapy :-).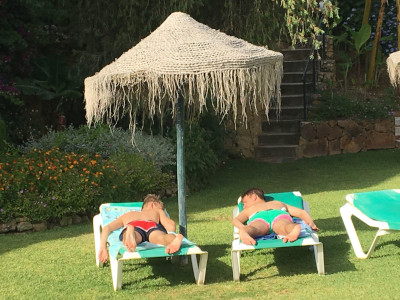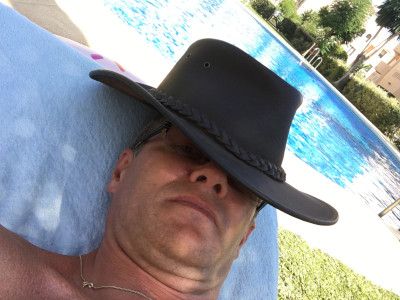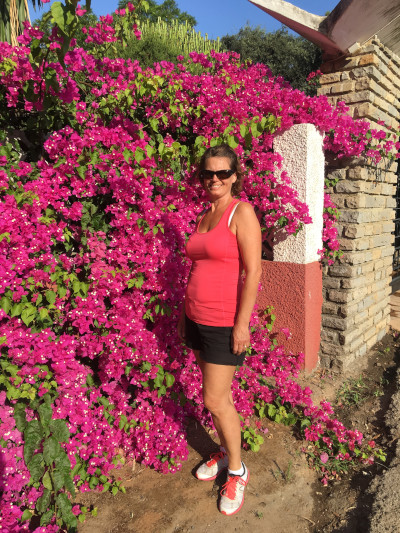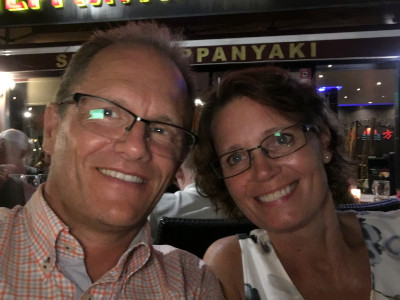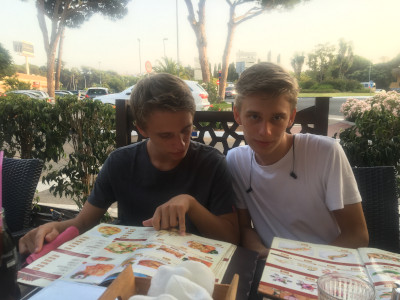 Anna including myself really enjoy the early morning walks before the temperature rises to horizontal mode only. The Bouganville(?) is so much more than seen in Sweden. Both in colours and let it go straight to soul.
We spent one day in Marbella too and ending up on the beach when the sun was just too hot to handle.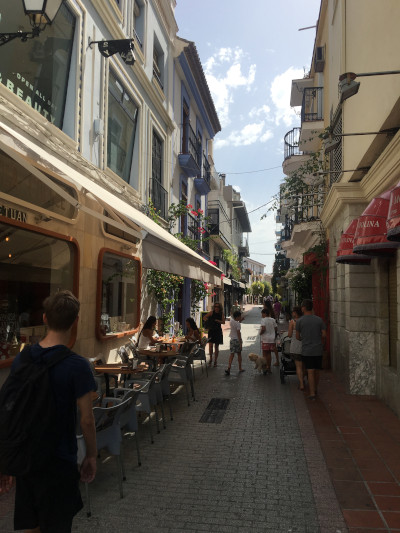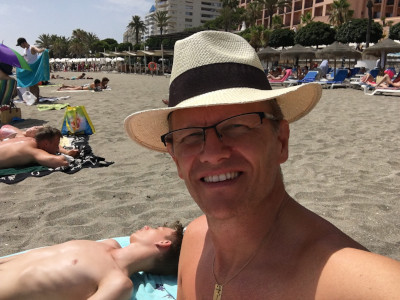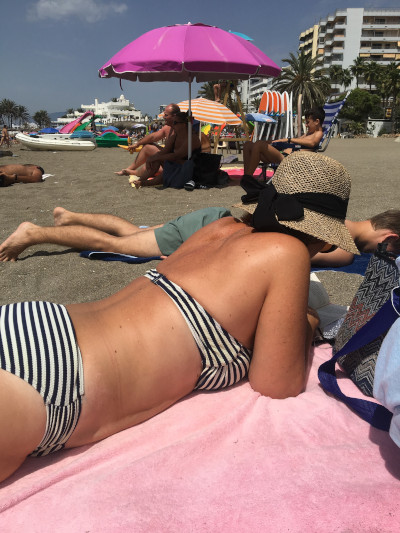 We agreed to spend some Euros and take a full day trip, all-inclusive, to see the great Alhambra in Granada. It was a bus tour that picked up people from a local hotel.
For my own memory, I really needed to collect and summarize what happened this summer on the great Spainish, English and Portugues peninsula.
The reduced Blixt family were given the opportunity to rent a luxurious flat in Elviria, close to Marbella. We flew to Malaga and rented a car in the night. A couple of u-turns later we did actually get to the right place!
The flat was only 15 minutes walk from the beach so we spent two evenings strolling on the beach shore but spent only one full day there. Too crowded and too many vendors.

The pool area was so much more inviting, especially the one 10 meters from our front door. And a full IKEA kitchen at hands was fab. We felt sooo comfy!