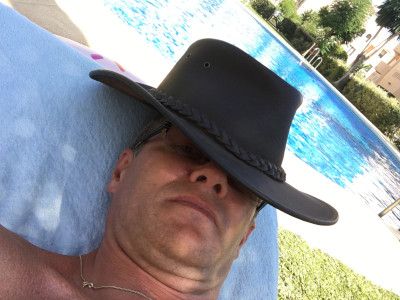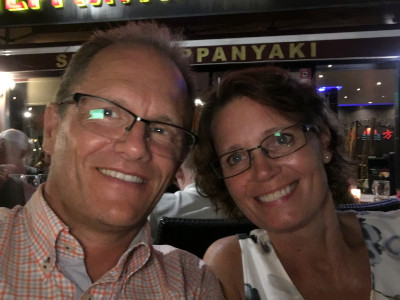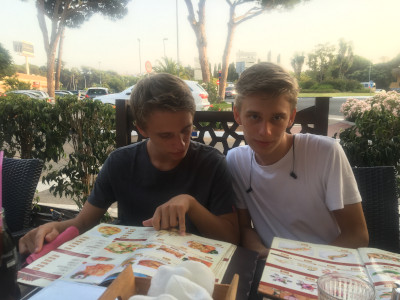 Anna including myself really enjoy the early morning walks before the temperature rises to horizontal mode only. The Bouganville(?) is so much more than seen in Sweden. Both in colours and let it go straight to soul.
We spent one day in Marbella too and ending up on the beach when thesun was just too hot to handle.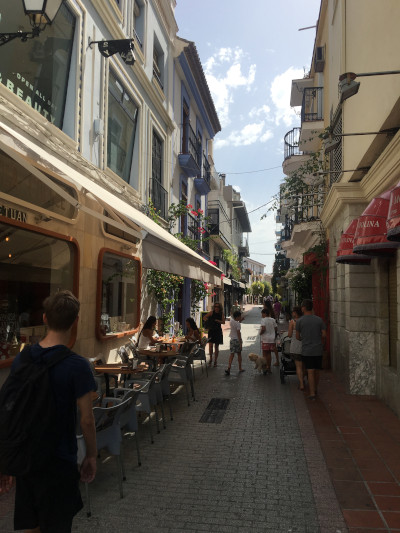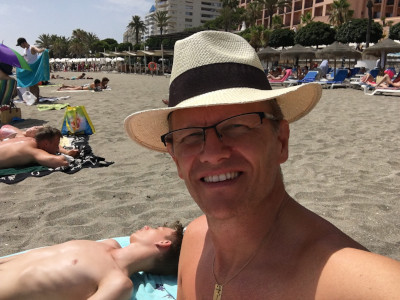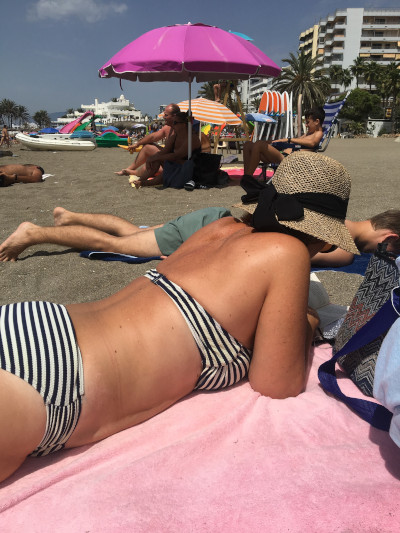 We agreed to spend some Euros and take a full day trip, all-inclusive, to see the great Alhambra in Granada. It was a bus tour that picked up people from a local hotel. We joined in and was really well taken care of. Especially the lunch was a good laugh. Temperatures had risen to 40°C and the whole group was adviced to seek find their own lunch place. Persumably, outdoor and without air conditioning. Our small family and two more had pre-paid for the whole package and we were escorted to a local restaurant and was served a three dish meal with wine. The air conditioning was on and we were in fact the only guest having lunch. It was probably coinciding with siesta :-). I was not much of help maybe because of the wine. And as I was bragging about my wifes unprecendented map reading skills we took the wrong road or the long road back to the buses. In fact,we had to run to catch the bus. And so did our american company. We would like to apologise for that.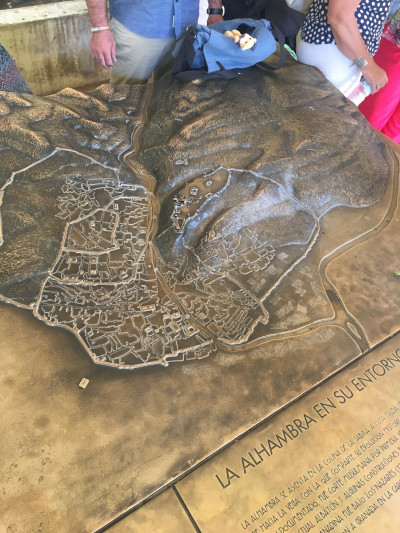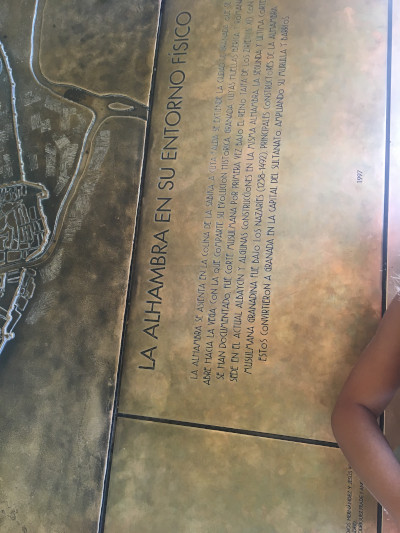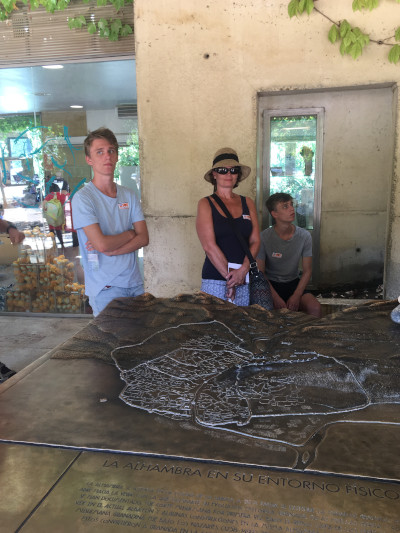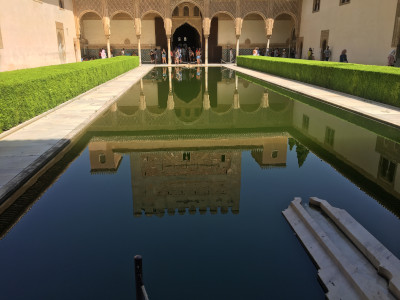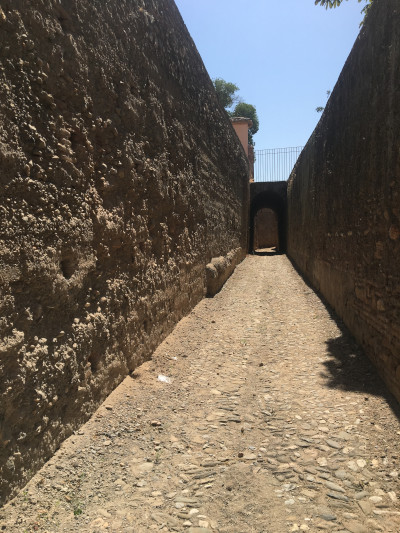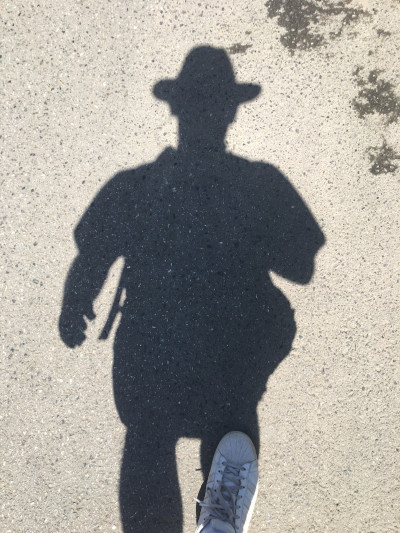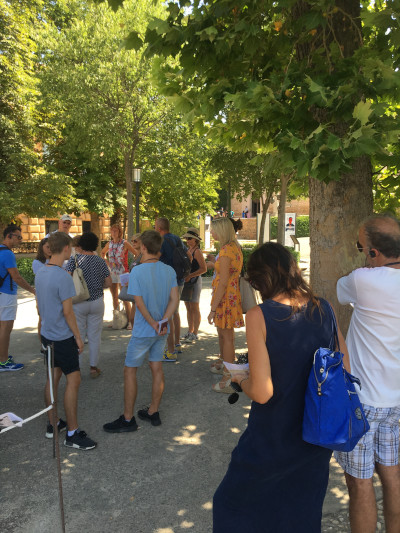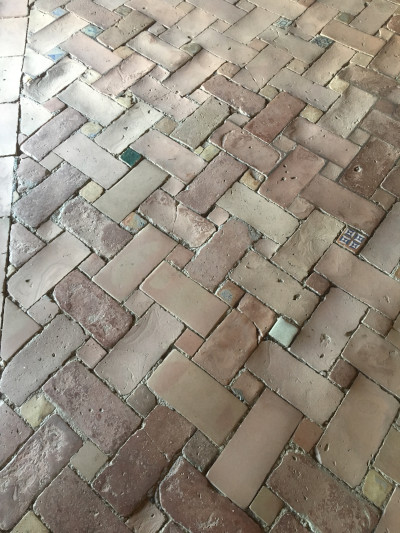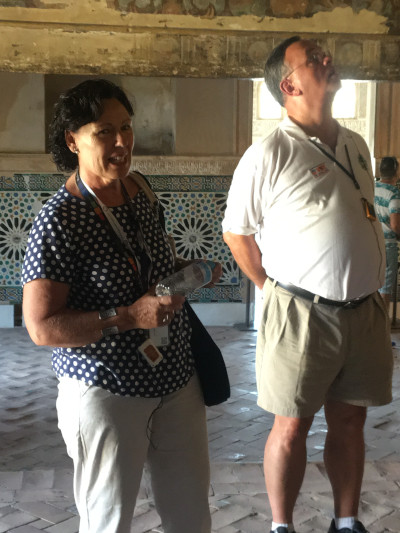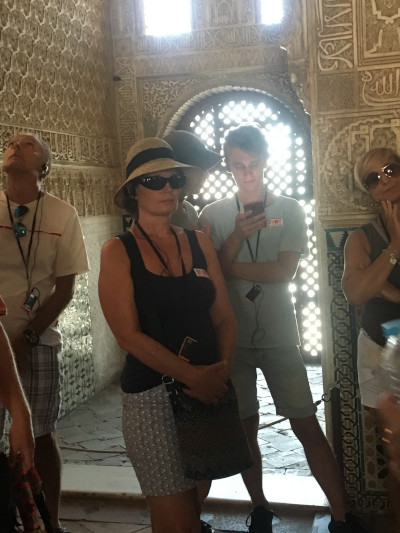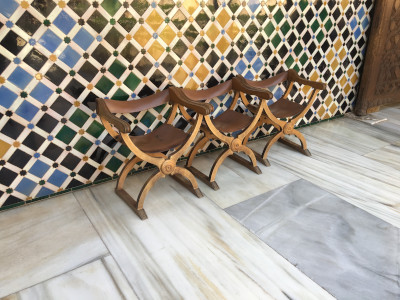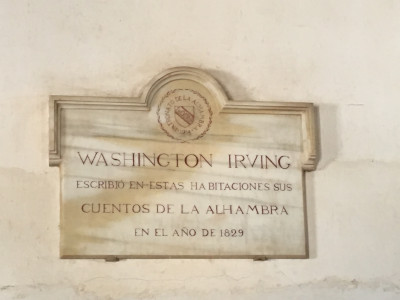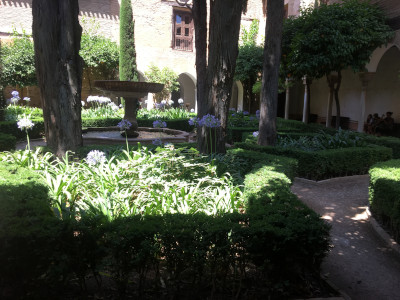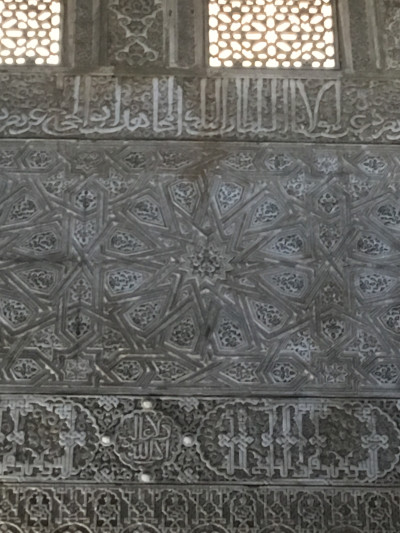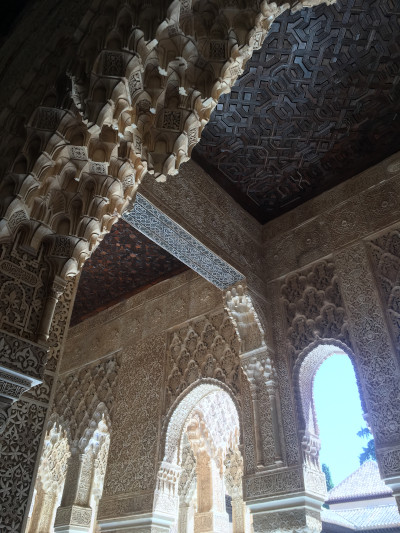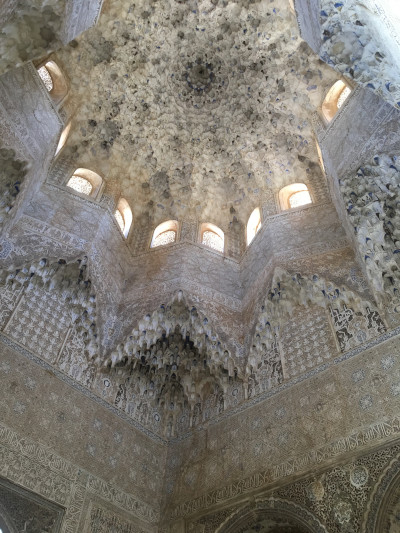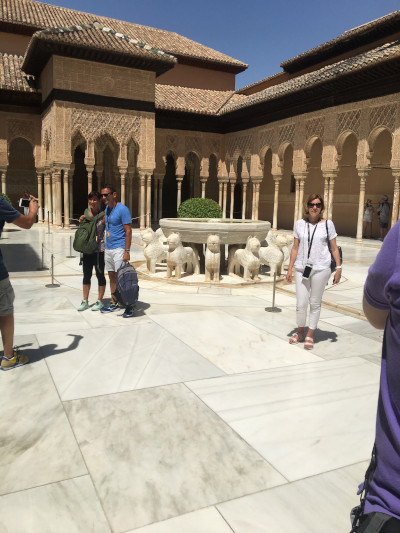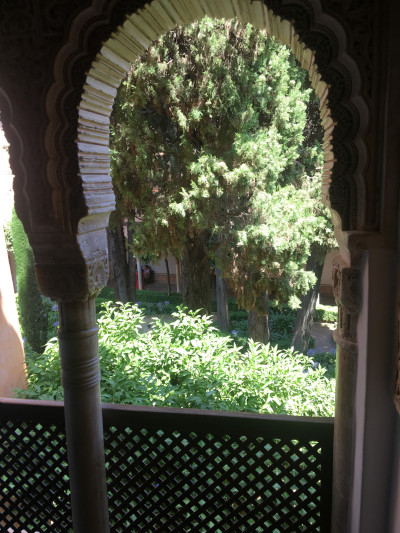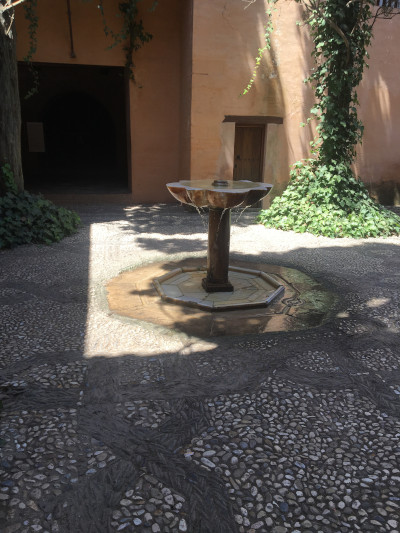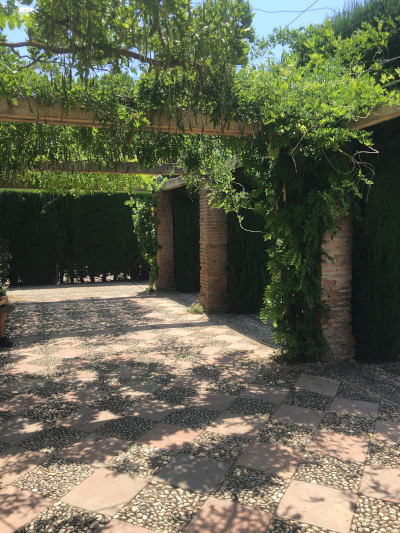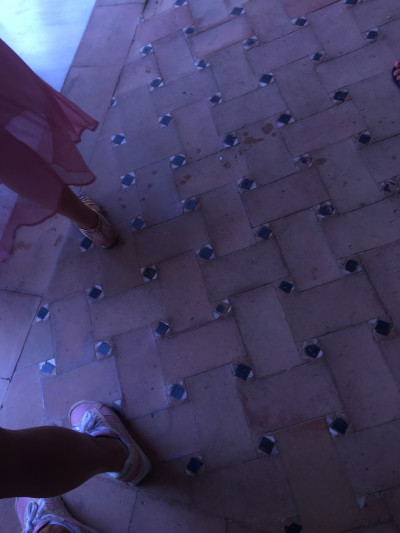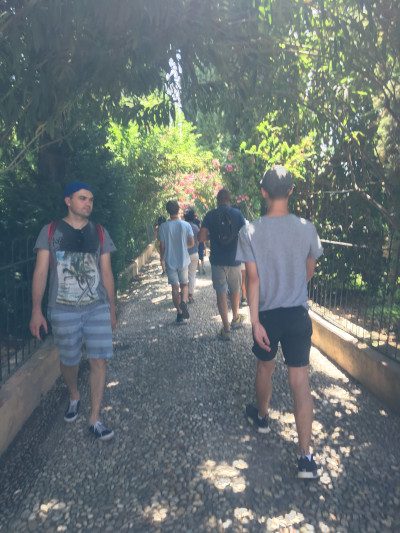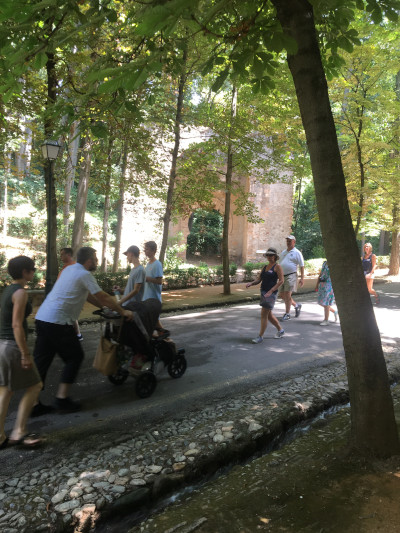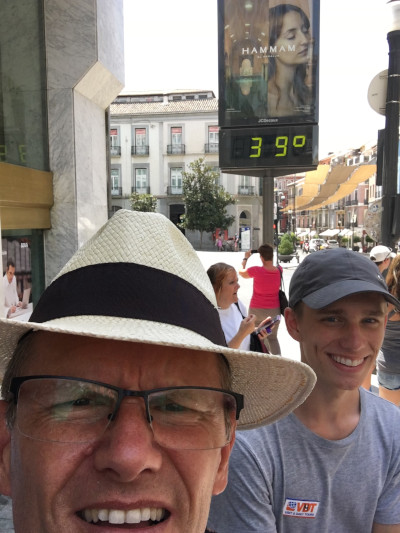 As on our previous visit to Elviria, Marbella, we finished off the stay with an afternoon and evening in Benahavís. The meal out was much better than Jacob seems to indicate. The landlord turned out to be half British. Felt like "Mama Mia".